If you've been sexually abused, you don't need to face it alone. We're here to help.
You are safe with HELP
32,500
Survivors and their families supported over 40 years.
Our services are free and we take your privacy seriously.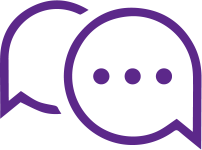 We are here 24/7 and with you
every step of the way.
You are not alone. Our specialist team is trained in crisis support, counselling, psychotherapy and advocacy – and we're here for you when you are ready.
Stories from Survivors
"Remember, you are not what happened to you, you are more than a survivor, things will get better."
Read Laura's* story
"It will always be a part of me but I'm stronger now and I want to give back and encourage others facing similar situations."
Read Sophie Ann's* story
Donate to HELP survivors rebuild their lives
Turn your compassion into action and support us with a one-off or monthly donation. Your support doesn't just help fund our vital work; it helps the survivors of sexual abuse to heal the hurt and reclaim their lives.
We heal. We educate. We prevent.
We create change
Through crisis support, counselling and court services, our trained specialists help survivors to heal the hurt and reclaim their rights to live good lives.
We educate our wider community about sexual abuse, raising awareness and reducing stigma, so we can all support those who have been hurt.

We work with families, preschool centres and communities, teaching them how to protect our most vulnerable by preventing sexual abuse in the first place.
We advocate for the rights of survivors and support young people as change makers in our society – so we can help protect future generations too.
Buy a limited edition FLOX bag designed exclusively for HELP
HELP Auckland is proud to release our very own limited edition Kōkako bags, designed by Flox. The Kōkako is resilient. It's a survivor with a conservation status of recovering. This makes it the perfect symbol for supporting HELP, the charity that uplifts survivors of sexual violence and abuse.
Each bag is sustainably made from soft and durable 100% woven hemp and contains a zip compartment for any valuables. It can easily fit a laptop, books, and other items… Making it the perfect day bag for work, school, or shopping.
100% of proceeds from this bag will fund HELP's mission to prevent sexual abuse and support survivors. Your help is vital to keep our services free and accessible at a time when waiting lists for counselling are growing.
Product Information
Material: 12oz hemp on the outside, 8oz hemp on the inside
Size: 39cm wide x 42cm high x 8cm base
Handle: 65cm x 3cm cross stitched handles
Print: digital print on the outside and inside
Accessory: zipper, inside pocket with zipper
Gift wrapping: cardboard box with HELP sticker, purple tissue, and gift card with kōkako design
Sign up for our regular updates
It's a great way to keep track of our work and see the difference your HELP makes.